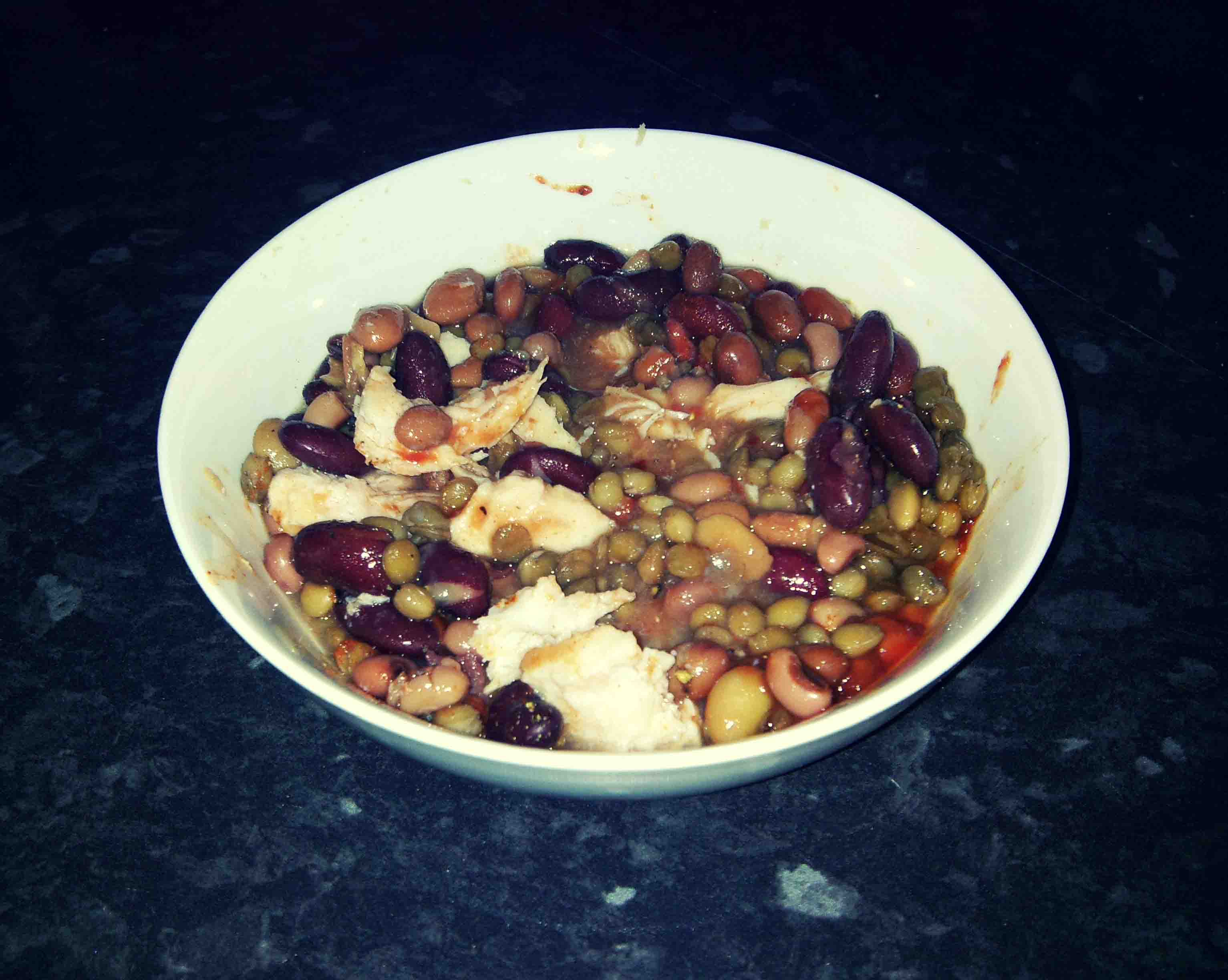 One of the books I'm currently reading is The 4 Hour Body by Tim Ferris. I enjoyed reading The 4 Hour Work Week a few years ago but I've only just got round to obtaining the ebook of 4HB, and I'm now about two thirds of the way through this mammoth virtual tome. As stated by the author not all the advice in the book should be blindly adopted, it is recommended as more of a pick'n'mix. I've found several areas quite intriguing, worthy of follow up, but the one I've immediately decided to try out is the Slow Carb Diet.
I'm not overweight. My body fat has been stable at around 15% for the last couple of years, but following a gluttonous August Bank Holiday weekend I was keen to instantly shed the bit of extra pudding I'd gained, and more besides. Three weeks ago I set myself the target of gaining a six pack stomach by Christmas…obviously to be instantly lost again once the Christmas festivities take their toll on my waistline, but that's not the point.
So for over two weeks now I've been on Slow Carb, and the results have surprised me:
I don't get mid-morning hunger any more. Before, I'd be clock watching; dying for lunchtime to arrive.
I actually enjoy the food I'm eating. It hasn't been too much of a sacrifice.
The results are fast, and tangible. 4 pounds lost in 2 weeks.
I'll admit that I've not gone Slow Carb entirely; just breakfast and lunchtime. I wanted to test the feasibility of the foodstuffs for awhile before I embarked on the full 3-meal assault. The way things are going, I might not need to.
When working from home, my previous standard meal routine was as follows:
Breakfast: Bowl of bran flakes breakfast cereal.
Lunch: Minestrone soup, two slices wholemeal bread.
Now:
Breakfast: Half tin of chopped tomatoes, mixed with some kind of meat (Thus far: a couple of hot dog sausages, some cured ham, or chicken breast), black pepper, paprika.
Red kidney beans, lentils, refried beans, meat (typically the other half of the tin that I opened for breakfast), Thai sweet chilli sauce, black pepper, paprika.
Initially I was having less meat with my breakfast and accompanying it with a single hard boiled egg, but the troublesome constipation that accompanied it caused me to remove the eggs from the menu.
Today's lunch was a little different, in that I also threw in some tinned mixed beans, just to see if it added anything. It didn't really, they're unnecessary; with the spices thrown in on top the whole dish tastes a little Mexican, despite using a Thai sauce.
Not being much of a foodie I'm fairly easily pleased; it's fast, it's nourishing, and it's actually quite tasty, so I'm very pleased with the new regime I've established. As far as I can tell the key to my weight loss has been removing cereal and bread from my diet. I do miss breakfast cereal, that's the hardest part about this, I adore breakfast cereal, so that is now only eaten on Saturdays.
Hopefully we'll soon see if there's a six pack underneath this little roll on my belly.